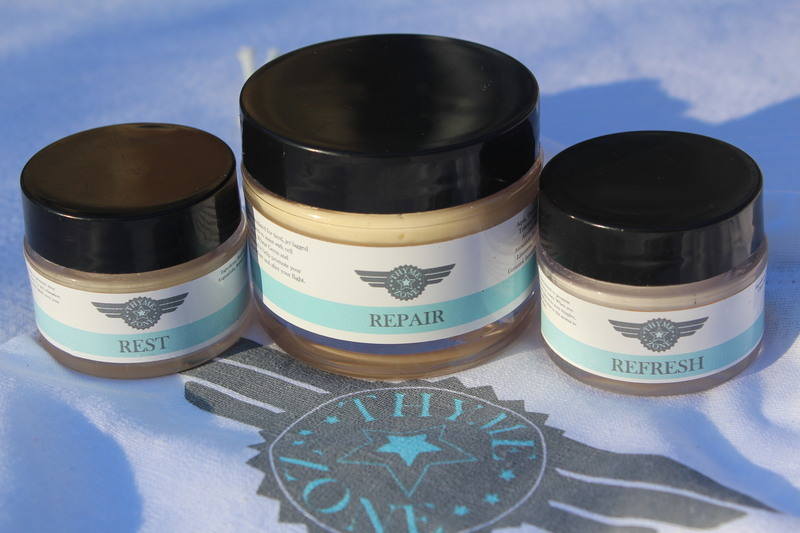 Happy New Year to all our wonderful customers. I would like to thank every one of my fabulous customers who have helped make this the best year ever.
New this year, are our fabulous 'Thyme for YOU' gift boxes which have seven our our lovely pampering products perfect for a night in. They include a rose candle and bath bomb, a raspberry and pink clay face mask, a bergamot body scrub, a Lavender and Geranium Face Food, a Vanilla Shea Body Cream and a Peppermint Foot Food. They will make super gifts, so keep them in mind for Valentines and Mothers Day .
You know its January when all the holiday adverts start appearing everywhere. Time to detox, kick start our minds and bodies so that come the summer we are ready for the beach! If you are travelling long haul for your holidays or travel with business don't forget our lovely Thyme Zone Kits are formulated using aromatherapy to help enhance your well being whilst flying. Featuring "Rest", "Refresh" and "Repair" which come with a drawstring bag. These little kits are gaining recognition and are selling globally, as far as New Zealand! We also have really exiting projects in the pipeline so watch this space!
We would just like to mention the wonderful company who do ALL of our labels for us. Including the Thyme Zone labels above. Fast Print provide us with the best labels at a fraction of the cost of other companies and at the best quality. Thank you so much for making our ideas turn in to dreams! I honestly love you!!! www.fastprint.co.uk Wishing you all a prosperous, healthy and very happy 2015